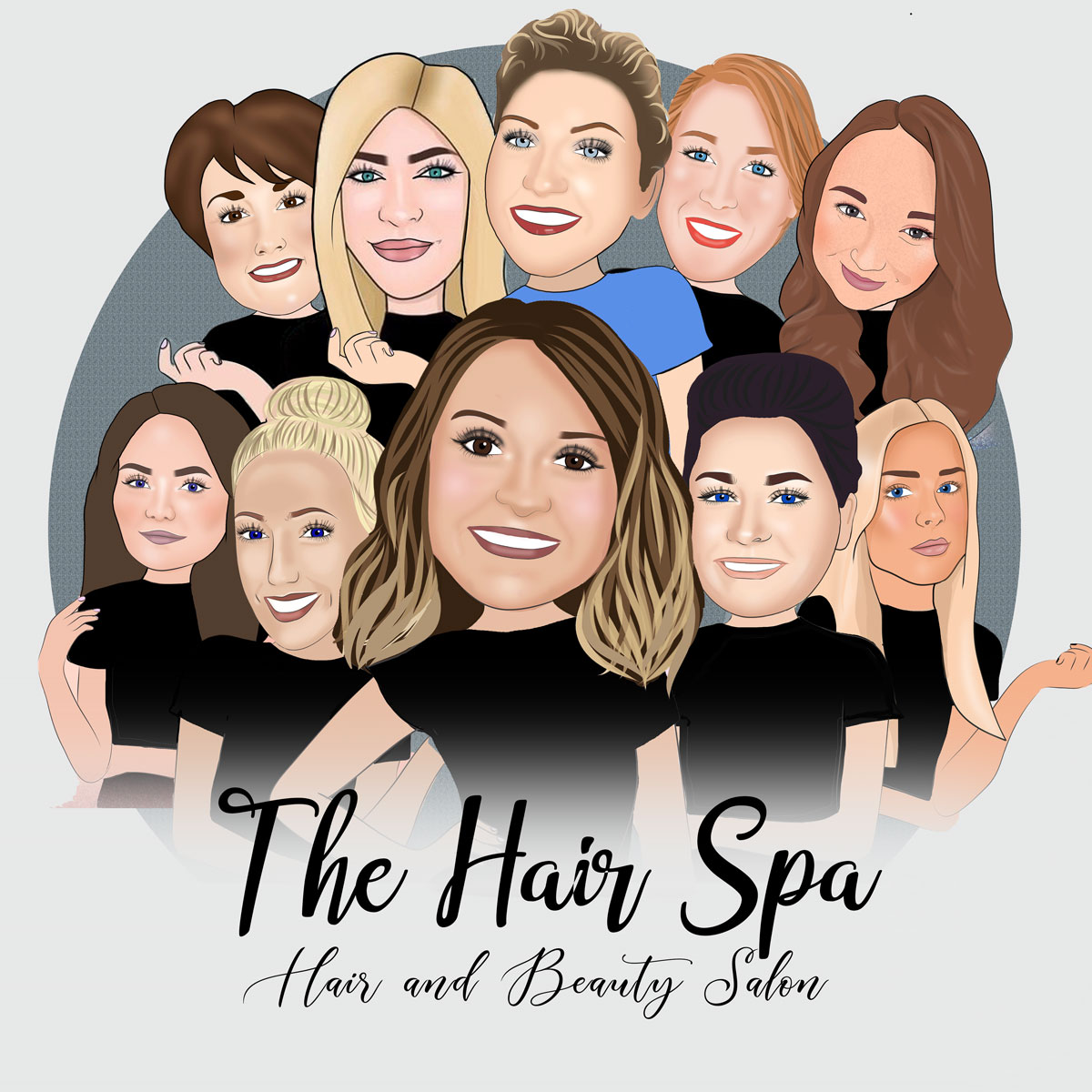 The salon owner and part time Senior Stylist. She completed her Level 2 Hairdressing in 2006 and progressed on to Advanced Level 3 which she completed in 2007. Sarah has taken part in various training days and seminars to help keep up to date with new looks and techniques since leaving college. Sarah specialises in many different colouring techniques, she has completed colouring workshops and training sessions with the Wella Academy, Tigi and Schwarzkopf colour technicians.
After completing her Level 2 NVQ in summer 2007 Bev went on to Advanced Level 3 which she completed in April 2008. Bev completed her apprenticeship in a prestigious Lancaster salon after leaving school and is very knowledgeable when it comes to our retail stock having completed various courses with Schwarzkopf and Olaplex. Bev is one of our part time Senior Stylists.
Sarah is currently away on maternity leave enjoying some time with her two boys. We hope to welcome her back sometime in October 2021.
After a break from being salon based Hayley joined us in 2019. She enjoyed the flexibility of mobile hairdressing for 8 years whilst her children were still young. She began her career at David Frank, Lancaster where she served her time for 20 years. Hayley has also managed to fit a short stint of teaching in at Lancaster and Morecambe College, although now she is settling back in to the salon lifestyle again. Hayley is very experienced with perming, setting and blow drying and thoroughly enjoys looking after the more mature client!
Jessica completed her NVQ 2 back in March 2014. She then went on to complete her Advanced Level 3 and Level 2 Barbering in 2015 at Kendal College. Jess is our only stylist with a full barbering qualification and offers a whole range of services including Gents styling, colouring and beard trimming. Jess divides her time between the salon and working as a mobile hairdresser, she is part of our Senior Stylist team.
Jasmine has been a part of our team for some time now, she started helping out during evenings and weekends. After leaving school she went on to complete her Level 2 qualification at Kendal College in Summer 2020, she is currently working towards achieving her Level 3 and is always on the hunt for willing models to assist with her course requirements. Jasmine is a full time Stylist.
Although Evie is still studying at school, she finds time at the weekends to help keep our salon clean and tidy. She assists our stylists and helps make sure our clients have the best experience. Evie hopes a career in Hairdressing might be right for her when she has completed her exams.
Nyah joins us two afternoons a week to keep an eye on our thorough cleaning schedule, she does a fantastic job of keeping our salon safe as she is a perfectionist at heart. As well as excelling in her other studies she has settled in to the hairdressing industry and is now a valuable member of our team.